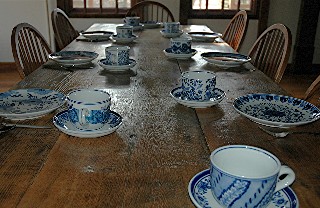 Breakfast is prepared each morning using the freshest ingredients available from local area farmers. Three courses are offered with several choices including heart healthy, gourmet and country style fare served in the dining room in front of the fire or on the veranda overlooking Lowthorpe Meadow.
There is a guest reception each afternoon with complimentary beverages and hors d'ouerves in the Tavern Room in cold months and on the Veranda in the warmer months.
Breakfast each morning is prepared by Chef, Owner, Marco Middleton.